toyota fanmojis
When it comes to trash talk, sometimes words just aren't enough. But sports fans had no way to express themselves using the lingua franca of modern culture - the emoji. We decided to change that, and at the same time, place Toyota at the center of the nonstop conversation about sports.
THE APP
Send FanMojis via Twitter, Facebook, and SMS.
Promotion
To get the word out, we ran ads on social media that showed off FanMojis' trash talking capabilities.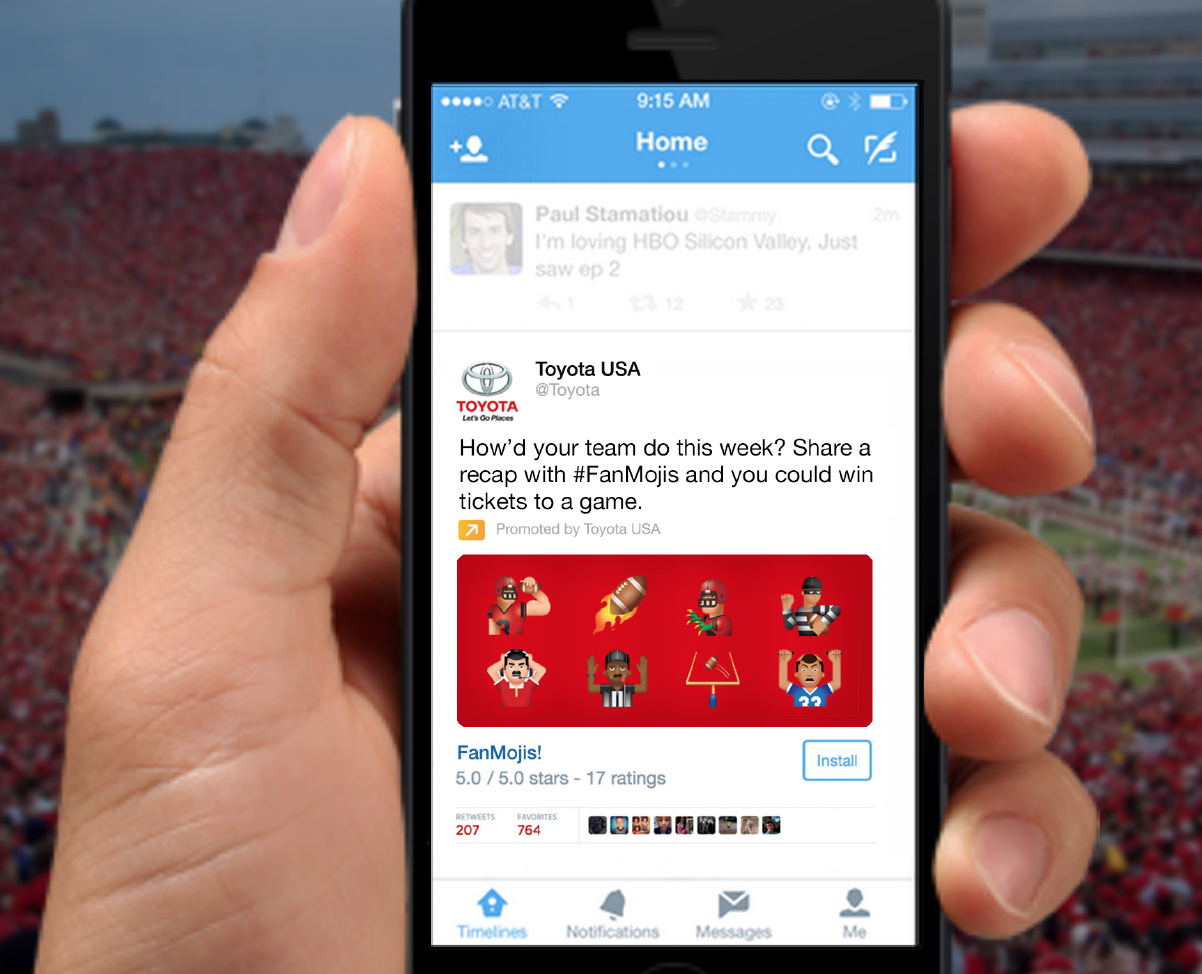 Expansion TEAMS
UPDATE: After launching with just football icons, Toyota asked us to build out FanMojis for basketball, hockey, soccer, and racing. And they continue adding onto the platform years later, including the release of FanMoji Stickers for iOS.
You can download the FanMojis keyboard here!